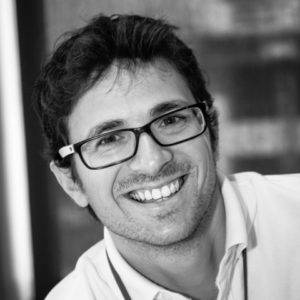 Andrea De Mauro has more than 15 years of international experience managing Data Analytics and Data Science organizations. He is currently Head of Data & Analytics at Vodafone Italy. Previously, he served as Director of Business Analytics at Procter & Gamble, looking after the continuous elevation of data analytics in the business and the development of digital fluency across the global organization. He holds a Ph.D. in Management Engineering from Rome Tor Vergata University, a Master of Science in Electrical and Computer Engineering from the University of Illinois at Chicago, a Master's degree in ICT Engineering from Polytechnic of Turin, and a diploma in Innovation from Alta Scuola Politecnica at Milan. He is a professor of Marketing Analytics and Applied Machine Learning at the International University in Geneva, Switzerland, and at the Universities of Bari and Florence, Italy. In his research, he investigates the essential components of Big Data as a phenomenon and the impact of AI and Data Analytics on companies and people. He is the author of popular science books on data analytics (his latest book in English is Data Analytics Made Easy, 2021) and research papers in international journals, counting more than 1500 citations to date. He appeared in the 2022 global "Forty Under 40" list by CDO magazine.
His full professional bio is available on Linkedin, while his scientific works can be found on Google Scholar and Research Gate.
If you need to contact Andrea regarding speaking opportunities or questions related to his books, you can use the contact form.